Trade Best Practice Series

Your quick and efficient entry into the painting industry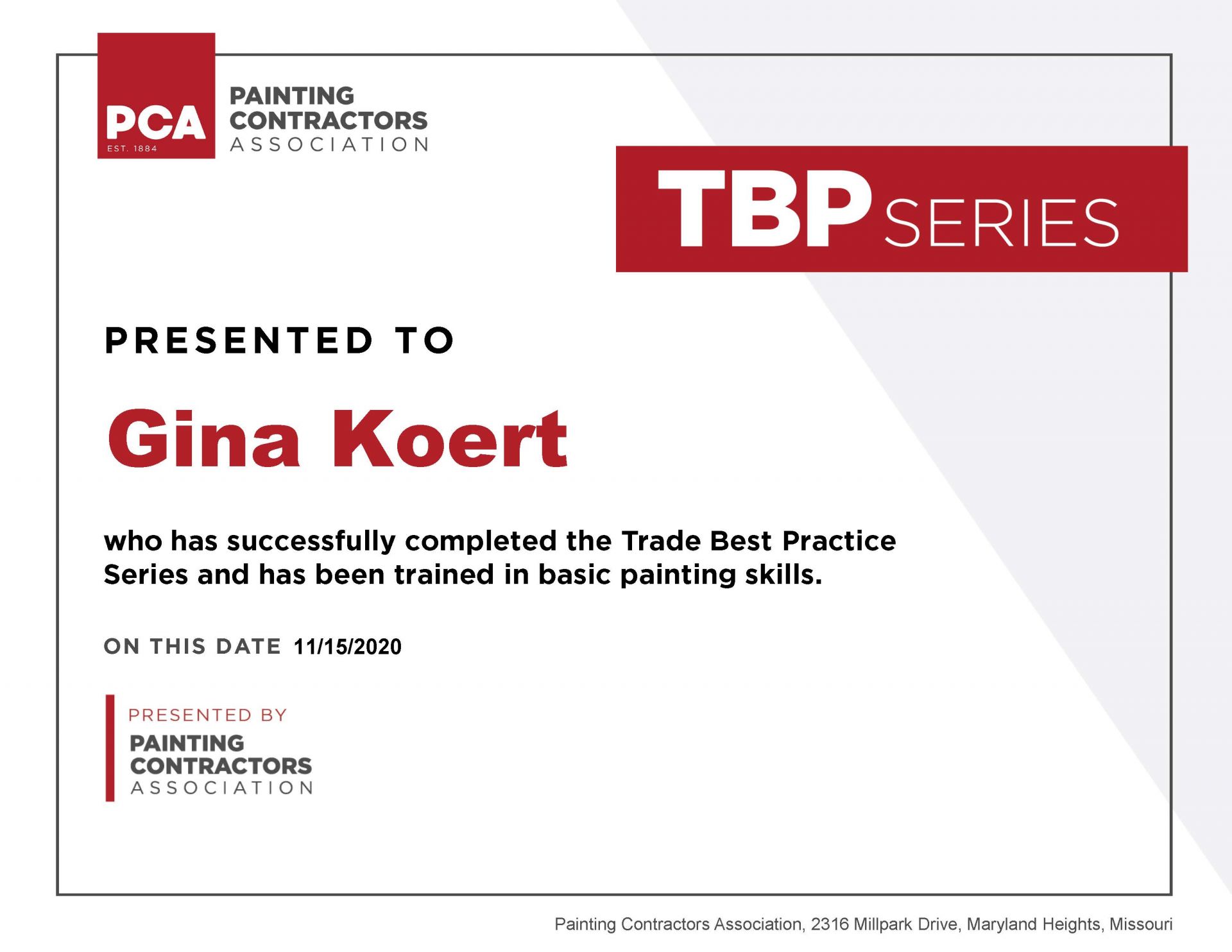 15 Training Videos

15 Quizzes

Certificate Upon Completion
Train quickly
Get out into the field faster with basic painting skills that will deliver a quality job day in and day out.
Jump start your career
Getting into the painting industry has never been easier. The Trade Best Practice Certification will launch you in the right direction.
Course Content

Episode 1- The Painting Industry
Episode 2- Cleaning
Episode 3- Taping
Episode 4- Masking
Episode 5- Huddle-Up & PPE
Episode 6- Sanding
Episode 7- Spackling
Episode 8-Caulking
Episode 9- Planning & Sequencing
Episode 10- Priming
Episode 11- Brushing
Episode 12- Rolling
Episode 13- Cleanup & Closeout
Episode 14- Business
Episode 15- Expertise
What
PCA

Members Have to Say

Risa Roe

ARP Painting

"I will be using this series to help my team reach new levels of skill and additional income. Your program comes at a perfect time for us."

Chad Jeffries

Brick City Painting & Drywall

Training complete with a certificate is long overdue in our industry. I like how the videos and assessments can be used to compliment hands-on training.

Adam Roe

ARP Painting

"The "Tell Us About Your Job" section of the series humanizes the trade and helps new hires see themselves as being part of a team and learning a life skill."
Invest in your career
The TBP series is the fastest way to jumpstarting your career in the Painting Industry for just $99.
If you work for a member of PCA, you get an additional 50% off and can register for $49.
Don't hesitate
Take your career and expertise to the
next level!